Order your free copy of the best selling guide to making your next property sale a stunning success!
If you're thinking of selling your home then the best decision you can make is to order your free copy of Ray Wood's "How to Sell Your Home for More" through Daniel Otto. This bestselling guide to making your next property sale a huge success has helped thousands of homeowners achieve stunning results.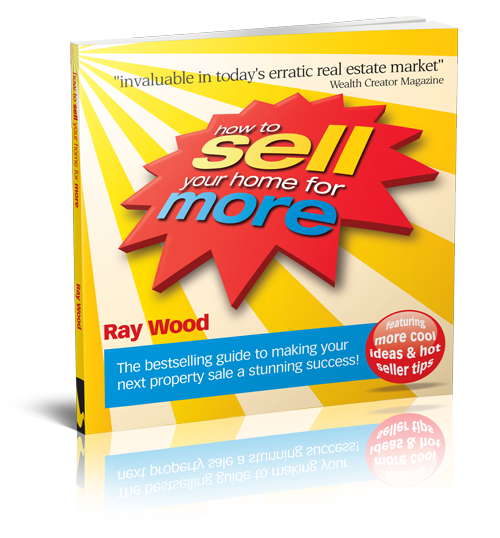 Learn How To Out-Perform The Market
Imagine this…you've just put your property on the market and you get a call to let you know there are 2, 3, or more buyers wanting to buy your home. There may even be a chance offers could exceed what you hoped to achieve.
The fact is, this can be accomplished… but the real estate industry estimates that less than one in ten property sellers will ever get to experience such an amazing result. However,  you can now swing the odds in your favour thanks to this best-selling real estate guide.
A Goldmine Of Ideas And Seller Tips
Learn how to attract buyers to compete with each other to buy your property.
Learn how to create the emotional triggers to make your property irresistible to buyers.
Learn how to 're-invent' the look of your property on a 'shoestring' budget.
Learn how to find the best local specialists to help you sell for more.
Hardcopy Valued At $39.99. Yours For Free.*
With over 200,000 copies sold this book has a proven track record.
The Melbourne Age said "A how-to gem"
The Financial Review said "A must-read for intending property sellers"
Wealth Creator Magazine said "Invaluable in today's real estate market"
*Adelaide customers will recieve a hardcopy of Home To Sell Your Home For More. Customers outside of Adelaide will be sent the same book in PDF format.